Innovations, Investment Club and Co-operative Society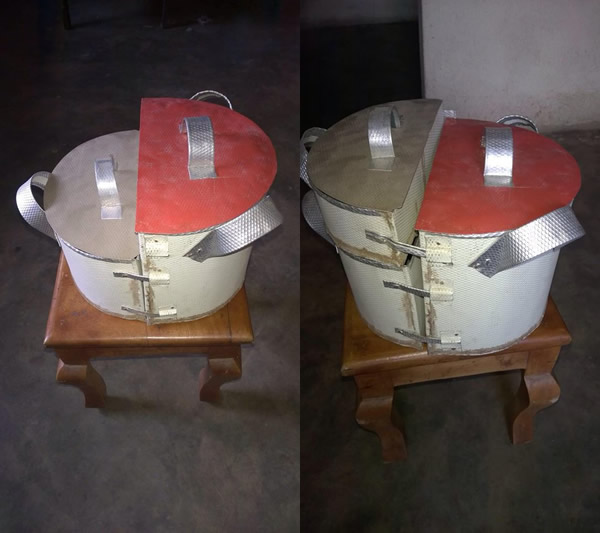 Dear members, in the last few months a lot of ideas that can empower and energize Nigerian youths has come up. In our interactions, we found a common trend; Nigerian youths are creating new ways of doing things but there is no outlet to showcase these ideas except in entertainment. Dr. Kunle Ojeleye has defined our website requirements and we have contacted the chosen developer. We expect him to come up with a beta on or before first week in September. Please find below some of the new ideas we will be unveiling at the October 1 event. Other ideas and our keynote speaker will be revealed in due course.
Innovations
We will be showcasing new products and designs by the youth. We will put winning products and ideas on our website. The products and ideas adopted by COH will be sponsored with significant ownership belonging to COH. The picture below is an example. A prototype (detachable pots that can cook three different things on one stove) designed by Ayoola Ojo - please do not copy the picture. It is his intellectual property!
Investment Club
We will form an investment club where older members who are established and are interested may join and put in cash towards commercially viable businesses. These businesses will be monitored and profits will be given the investors according to their contributions.
---
Young African Leadsrs
They say, luck is where preparation meets opportunity. Venatus Okafor posted a very important information in this group and no one had liked nor commented on it. I'm so surprised! Are you people not interested? Are you not applying? I expect people to rush into this and use the opportunity available for mentorship in this group. There are at least 55 Professors and Ph.D's here (the ones that I know), who can offer guidance.